The Ultimate Guide to Retiring in Mount Airy, North Carolina
Located in the Appalachian foothills, the city of Mount Airy was settled in the 1750s as a stagecoach stop on the road between Winston-Salem, North Carolina and Galax, Virginia. It is best known as the birthplace and boyhood home of legendary actor, Andy Griffith. Griffith used Mount Airy as the inspiration for the fictional town of Mayberry in his popular 1960s series, The Andy Griffith Show. It's wonderfully situated for those looking to live in a small-town environment, away from the congestion and hustle of city life. The city's old-fashioned downtown area, scenic mountain views, and small-town charm make Mount Airy the perfect place for a laid-back retirement lifestyle.
If you're considering retiring in Mt. Airy, NC, there's a lot you'll want to know. Use this comprehensive guide to get you started!
Tax Benefits
One of the many reasons seniors choose to retire in North Carolina is because of the tax benefits for seniors. In fact, when it comes to tax bases and the cost of living, North Carolina is one of the best states for retirees. Here are a few reasons why:
Tax Exemptions for Seniors
Social Security retirement benefits from income taxes are tax exempt
Flat income tax rate of 5.25%
Moderate sales and property taxes
Weather
A beautiful climate is one of the many reasons people enjoy retiring in Mount Airy. On average, temperatures range from 25°F to 47°F in January (the coldest month) and from 46°F to 87°F in July (the warmest month). Snowfall is common but not overwhelming in this area. Mount Airy receives 8 inches of snow per year compared to a US average of 28 inches per year. What winters may lack snow are made up for in rainfall. Mount Airy gets some kind of precipitation on average, 117 days per year. The city receives 46.5 inches of rainfall per year, which is higher than the 2019 US average of 34.7 inches.
Health & Wellness
When relocating to a new area, familiarizing yourself with local healthcare options is an important task. One of the most appealing features of Mount Airy, North Carolina is the top-rated healthcare services available to all residents.
The area's premier healthcare system is the Northern Regional Hospital System. It offers comprehensive operating hours and peace of mind for the city's residents that healthcare is easily accessible.
Northern Regional Hospital System
The mission of Northern Regional Hospital is to provide access to quality, affordable healthcare. They strive to meet these goals through their core values of trust – quality, customer service, compassion, commitment, and fiscal responsibility.
Fitness Centers and Nutritionists
A vital part of maintaining and improving overall health is through exercise and diet. Identifying age-friendly fitness centers can improve the quality of workout you're doing. The International Council on Active Aging offers a fantastic resource to help you find the perfect fitness center for you. Nutrition is another aspect of wellness that is crucial to reaching that goal weight or optimal fitness you're looking for. You can use this tool from HealthGrades to help you identify someone who specializes in dietetics.
Senior Living Communities
Retirement communities are an excellent choice for seniors in Mount Airy. Eliminate the burdens of home maintenance while indulging in culinary programs, unique social events, activities, daily wellness programs and access to industry-best care services. The top-rated community in this area is RidgeCrest which offers independent living and assisted living. RidgeCrest is committed to helping seniors live longer, healthier, happier lives in their community. To learn more about RidgeCrest, visit their website.
Food & Drink
Mount Airy is home to a vibrant restaurant scene that runs the gamut from down-home southern cooking to barbecue, asian cuisine, and upscale dining. In addition to unique fare, Mount Airy is located minutes from one of the fastest growing Viticultural Areas in the United States – Yadkin Valley. Dozens of tasting rooms are open to the public, offering locally produced wines and views of the Blue Ridge Mountains. Here are the top-rated restaurants and spots for drinks, wine, and brews in Mount Airy:
Top-Rated Restaurants in Mount Airy:
Thirsty Souls Community Brewing
238 Market Street
Owned by Jan and Maria Kriska, Thirsty Souls Brewing is an 'oasis for the thirsty traveler'. It is housed in a former funeral home and has a unique ambiance unlike any other environment in the city. The idea for their brewpub was birthed out of their desire to introduce people to brews and wines that have character and personality. With the addition of a food menu, it brought out the unique flavors and paired perfectly with their libations. Make sure to order a brew and one of their phenomenal artisan pizzas.
view menu
13 Bones
502 S Andy Griffith Pkwy
As the collective dream of friends, 13 Bones first opened its doors on March 31, 2009. The name 13 Bones comes from their specialty baby back ribs. In order to be a full rack, there must be 13 Bones. In addition to ribs, their extensive menu features steaks, chicken, seafood, pork and sandwiches, as well as appetizers and a kid's menu.
view menu
Little Richard's Barbeque
455 Frederick St Mount Airy
Founded in 1991, Little Richard's BBQ is dedicated to maintaining and preserving the great North Carolina BBQ Tradition. Today the Little Richard's BBQ restaurant family has grown to four locations all of which are family owned and operated. Make sure to try their fresh pork shoulders, they are hickory smoked for sixteen hours "the old fashioned way." The menu favorite is authentic Lexington-style recipes have been handed down for generations and will always stay true to their North Carolina roots.
view menu
The Derby Restaurant
1901 S. Main Street
Since 1937, The Derby Restaurant has been serving the Mount Airy area since 1937. It has been family owned for 3 generations with the mission to provide a wholesome family and community atmosphere that offers a wide variety of quality meals with outstanding service at reasonable prices.
view menu
Walker's Soda Fountain
175 N. Main Street
Go back to the 1950s while enjoying one of their old-fashioned sodas, malts, floats, ice cream sundaes, hot fudge cakes, or a simple ice cream cone. Known to some as 'Mayberry Soda Fountain' it is also home to a gift shop that features Mayberry specialty items and gifts.
view menu
Top-Rated Drinks in Mount Airy:
Old North State Vineyard
208 N. Main Street
In 2002, Ben Webb founded Old North State Vineyard and his wine Fish Hippie to create a tasting room in a former Hardware store built in 1890 on Main Street. Today, Ben and his wife Ellie have successfully created a fun, hip, up-beat atmosphere combining wine tasting tours, a cool ambiance, outstanding food, live entertainment and events to create a true entertainment and dining destination.
visit website
Uncorked in Mayberry
126 N Main Street
Uncorked was founded in 2010 and purchased by The Martin Family in 2018. It continues to operate as one of the area's premier wine destinations. Uncorked offers a number of specialty items in-store and they pride themselves on having the very best curated selection of local wines, rare and hard to find boutique wines and beers in all of MayBerry. Because they are local, you can rely on them for the very best local wine and craft beer insight.
visit website
Thirsty Souls Community Brewing
238 Market Street
Owned by Jan and Maria Kriska, Thirsty Souls Brewing is an 'oasis for the thirsty traveler'. It is housed in a former funeral home and has a unique ambiance unlike any other environment in the city. Thirsty Souls Community Brewing was created with one mission: creating a community around our small-batch craft beers and quality wines. It is where good taste meets a good time.
visit website
Happy Hours
972 N. Andy Griffith Parkway
An upscale venue that provides a great bar, nightclub, and music venue for everyone! They offer a selection of beer, local wine, liquor, and mixed drink selection for patrons. Visitors enjoy playing games (pool tables, darts) and hanging out on their huge patio. Happy Hours regularly has DJs spinning current music, and classic hits as well as live bands, open jams, and acoustic acts.
visit website
White Elephant Beer Company
225 Market Street
White Elephant Beer Company is a family owned and operated craft brewery. Located in historic downtown Mount Airy on Market Street, they strive to provide a unique craft beer experience that welcomes everyone. Their goal is to help others explore the realm of beer and its relationship to their personal palate.
visit website
Shopping
If you're looking for a place to shop in Mount Airy, you'll find a multitude of local boutiques and niche stores! The Mayberry-inspired shopping scene supports local vendors and those who live in the area; you won't find any big box or commercial stores. However, if you're looking for that big store feel, there are some close by for your shopping pleasure!
Sports
While there aren't any Major League sports teams in the area, residents of Mount Airy are rooting for Carolina based teams like the Carolina Panthers (NFL), Charlotte Hornets (NBA), and Carolina Hurricanes (NHL).
The proximity to Winston-Salem allows residents to enjoy Minor League sporting events from the Winston-Salem Dash, Winston-Salem Wolves, and Carolina Thunderbirds.
While there aren't many professional teams, collegiate sports reign supreme in the area as locals enjoy attending Wake Forest University sporting events, while cheering for Carolina and Virginia-based teams like UNC Chapel Hill, Duke, Clemson University, University of South Carolina, North Carolina State, the University of Virginia and Virginia Tech.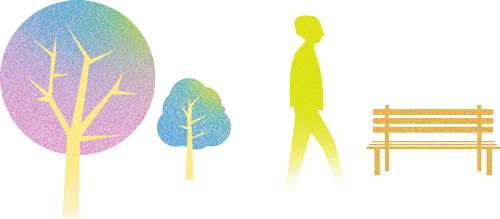 Parks & Recreation
At the foothills of the Blue Ridge Mountains, Mount Airy is a scenic city that is accentuated by impressive parks, recreation facilities, and mountain trails in the area for residents and tourists alike to enjoy. The natural splendor of the area extends past its scenic views for outdoor sports, hiking, history, picnic areas, dog parks, and more!
Here are a few of the top outdoor areas, parks, and recreation facilities in Mount Airy:
The Granite City Greenway System
The Granite City Greenway System is the most utilized Mount Airy Parks & Recreation outdoor recreation facility. It comprises 6.6 miles of greenway and is broken into 3 segments. The three segments are:
Emily B. Taylor Greenway Segment (Veterans Park to Worth Street)
Confluence Greenway Segment (Worth Street to Tharrington Park)
Ararat River Greenway Segment (Tharrington Park to Riverside Park)
Riverside Park
Riverside Park was developed in 1977 and was renovated in 2004 and 2009 to include two picnic shelters, restrooms, skate park, basketball court, 3 pickleball courts, lighted soccer field, playground, and green space. The park also has greenway access and a canoe/boat launch onto the Ararat River.
HB Rowe Environmental Park
Dedicated in 2010, HB Rowe Environmental Park was created to serve as an outdoor classroom for students and the public to get in touch with nature. The park is located beside Mount Airy Middle School and connects to the Granite City Greenway System. It also has a bike trail, canoe launch, picnic shelters, and a walking track available to visitors.
Westwood Park
Opened in the 1970s, Westwood Park is home to 2 softball fields, 1.5 miles of walking trail (0.8 miles of gravel trail and 0.7 miles of paved trail) with fitness equipment along the way, a playground, mountain bike trail, disc golf course, a picnic shelter, public restrooms and the Tumbling Rock Reservoir featuring a stocked pond with a dock for fishing.
Pilot Mountain State Park
Located just 20 minutes from Mount Airy, Pilot Mountain is a treasured North Carolina State Park. This 3,703 acre park centers around the iconic geologic knob that serves as a beacon to the surrounding Piedmont, inviting outdoor enthusiasts to a vast array of activities. Pilot Mountain offers miles of winding trails to take in stunning views year-round. Enjoy sightseeing, hiking, biking, and rock climbing/rappelling.
The most popular trail is the Jomeokee Trail, a moderate hike that circumnavigates the big pinnacle of Pilot Mountain. This trail travels 0.8 mile round trip around the base.
The Little Pinnacle Overlook is an easy and short 0.1-mile trail that offers one of the best views in the park. This trail has a natural surface with rocks and roots. Stone steps lead up to this overlook. There are two other overlooks on opposite sides of the summit parking area that can accommodate visitors with strollers, wheelchairs or limited mobility, one facing south and showing the Piedmont landscape, while the other faces the Blue Ridge Mountains.
Arts & Entertainment
Music Venues
Music is entwined in the culture of Surry County and Mount Airy. American old-time music and bluegrass that are based around instruments like the fiddle and banjo are passionately found throughout this area. From restaurants and cafes to theatres and stages, Mount Airy is alive with music. Here are some of the top locations to enjoy performers:
Andy Griffith Playhouse
Blackmon Amphitheatre
Blue Ridge Music Center
Historic Earle Theatre
Reeves Theatre & Cafe
White Elephant Brewing
Museums
For residents and visitors alike, there is an abundance of knowledge waiting to be learned about the area's history, popular television, and unique residents who called Mount Airy home. There are museums for all interests with new exhibits consistently rotating in for guests to enjoy. The most popular local museums are:
Andy Griffith Museum
218 Rockford St.
The Andy Griffith Museum is a place both for learning about and celebrating Andy Griffith, who was born in Mount Airy in 1926. Home of the single largest collection of artifacts and memorabilia related to Andy Griffith, the museum features hundreds of items from Andy's life and his career in theater, film, and music. Highlights of the collection include actual props, wardrobe, and other artifacts from The Andy Griffith Show and Matlock that were donated by Cindi and Andy Griffith, members of the casts and crews, and other individuals and organizations.
Mount Airy Museum of Regional History
301 N Main St.
Established in 1993, the Mount Airy Museum of Regional History is located in downtown Mount Airy in a restored mercantile store. The museum has exhibits of some of Mount Airy's most-famous musicians, such as Andy Griffith, Tommy Jarrell, and Donna Fargo. In addition to its famed residents, the museum catalogues the fascination with the history and tradition of this back country region. Accounts of the beauty of the area and the unique culture of the people have been recorded in diaries, letters, and books for more than 150 years. So the development of a museum to collect, preserve, and interpret the natural, historic and artistic heritage of this region was inevitable.
Olde-Time Music Heritage Hall
142 N Main St
The Old-Time Music Heritage Hall is located in the Earle Theatre. The Old-Time Music Heritage Hall provides an opportunity for visitors and residents to learn more about the musicians whose powerful art brought thousands to Surry County to learn – and set the stage for the lively old-time scene that continues today.
The Original Siamese Twins Exhibit
218 Rockford St
Located on the lower level of the Andy Griffith Playhouse is an exhibit dedicated to worldwide entertainers and Mount Airy residents, Eng and Chang Bunker. They were Siamese-American conjoined twin brothers whose fame propelled the expression "Siamese twins" to become synonymous for conjoined twins in general. They were widely exhibited as curiosities and were "two of the nineteenth century's most studied human beings". In early exhibitions, they appeared exotic and displayed their athleticism; they later held conversations in English in a more dignified parlor setting.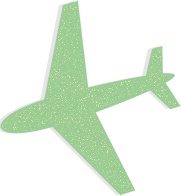 Transportation
Highways
Mount Airy is situated close to major interstates for easy driving access in all directions. West of Mount Airy is Interstate 77 which runs north and south through the middle of North Carolina. Taking it north will give you access to Virginia and northern states while taking it south will take you through Charlotte to Columbia, South Carolina with easy access to Georgia and Florida.
Public Transport
The Piedmont Authority for Regional Transportation (PART) connects Mount Airy to Pilot Mountain, King, and Winston-Salem through the Surry County Express (Route 6).
While public transportation is not widely available throughout Mount Airy, residents and visitors can drive their personal vehicles. Car rentals, private transportation, as well as ride sharing services such as Uber and Lyft are available.
Airport
The flexibility in airport options makes it easy to host friends and family or to head out on vacation. Located minutes outside of Mount Airy is the Mount Airy Surry County Airport (KMWK). While it offers no commercial flights, the airport welcomes private aviation, business travel, and aviation training.
For commercial flights, residents will have to drive 1-2 hours to reach an airport. While the drive time may seem long, these airports offer a vast number of non-stop flights to domestic and international destinations. Having access to non-stop flights cuts down on overall travel time and the possibility of lengthy layovers in your travels. Airports within a 2-hour driving distance include:
Piedmont Triad International Airport (GSO)

Located in Greensboro, North Carolina, Piedmont Triad International Airport is approximately 40 minutes from Mount Airy. The airport welcomes approximately 2.1 million passengers each year.

Charlotte Douglas International Airport (CLT)

Located in Charlotte, North Carolina, Charlotte Douglas International Airport is approximately 2 hours from Mount Airy. This airport is ranked among the Top 10 Busiest Airports in the World, averaging 1,600 daily aircraft operations. CLT serves approximately 178 nonstop destinations around the globe and welcomes more than 50 million passengers annually.

Raleigh Durham International Airport (RDU)

Located slightly outside of Raleigh in Morrisville, North Carolina, Raleigh Durham International Airport is approximately 2 hours from Mount Airy. The airport sees approximately 4.8 million passengers per year.
Retirement Neighborhoods
According to Realtor.com, the median listing home price in Mount Airy is $159k, while the median sold home price is $126k. Median listing home prices are $153 per square foot.
As you're researching neighborhoods in Mount Airy, you'll find many attractive areas and neighborhoods. Whether your decision is based primarily on location, square footage, or an amenities list, housing in Mount Airy has much to offer. While they are all relatively close to the city center, here are two neighborhoods you'll find yourself seeing over and over again:
Salem
The Salem area is the favored area for those moving to Mount Airy. The beauty and upscale area of Salem is the perfect choice when looking for a home in Mount Airy. The upscale homes, scenic views, mature trees, homes with large acreage, and quiet neighborhoods make it the top pick.
Center City
Center City is for those who want to be close to the action. The quaint neighborhoods, museums, small boutiques and shops make it a great place for those who want the small-town experience.
Mount Airy is closest to the fictional town of Mayberry that a place will ever be. This city embodies the welcoming culture of Mayberry while offering a unique history, culture, outdoor experience, reasonably priced homes, and more. These features make Mount Airy a great place for anyone to enjoy their retirement.